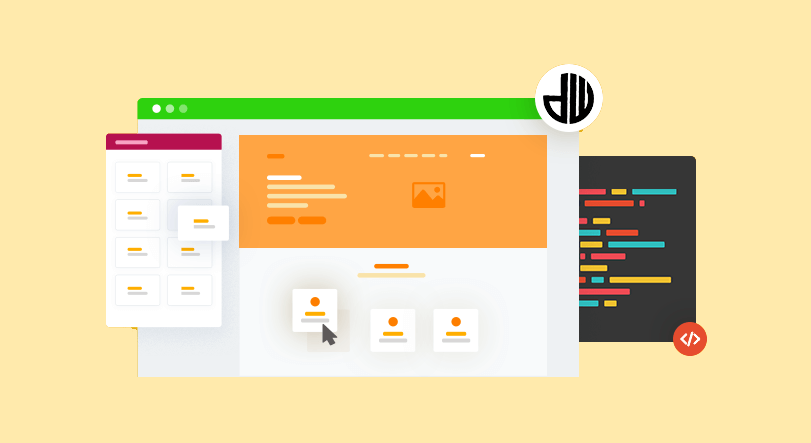 Why Use a Page Builder
Having a professional designed website is great. All things look great, and it is working perfectly. But what if you want to edit the content? change some images, or titles, or even add or remove entire sections?
There are two ways to do this, the first one is to contact your website design company to manage your website content. This is good if you only can afford to do so. But if you can't afford to hire a web design & development company to manage your website, or you have an in-house employee that you want to manage the website for you, then the page builder may be the right way to go.
Dynamic page builders are systems that help you manage your website content easily without any prior technical knowledge. You can add/edit/delete images, text content, even entire sections if you need to. Anyone can manage the website with just simple mouse clicks.
Custom Made Page Builders
We at DW DESIGNS EGYPT have customized some of the best page builders to help you manage your website easily. All website content can be customized and edited by you with no limits. We have considered all factors for a successful page builder experience, from performance to user experience.
Page Builder Features:
Responsive control: Your website will work perfectly on any screen size.
A lot of elements and controls: You can add/edit/delete a lot of elements from titles, images, text content, tables, galleries, etc…
Advanced design controls: You will have full control on all elements, you can customize all design aspects.
Auto save: Your edits will be auto saved as you are working on them.
Copy & Paste: You can copy and paste elements for easier management and control.
Performance: Your website will load very fast as our customized page builder will be performance optimized.